I've been looking for an inexpensive/convenient/short way to convert a 5pin, mini xlr to a 3.5mm stereo connector.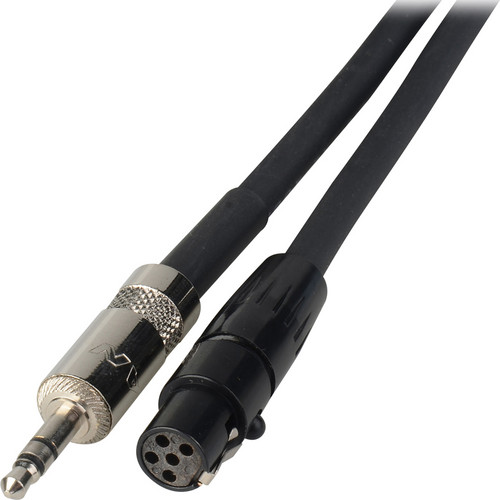 This what I'm looking for, but the cable is $35... which isn't super awful, but I was hoping to find something less expensive.
Anyone know where I might be able to find something like this?