Well-Known Member
Staff member
Moderator
Famous
I've been wanting to make use of this XScreen I've had lying underneath a bed upstairs for a while now. It was given to Bryan and I as part of a Planar promotion a couple years ago and it's been a low priority hanging it because the theater and basement haven't been completely finished. Many of you that have been here will remember this nook from when we played Guitar Hero and Rock Band during my first GTG. It's the perfect area to isolate the kids when they want to go crazy on the Wii or Xbox.
The XScreen is a glass front projection screen that has the appearance of a flat panel tv. It was designed to be placed in a well lit room and it filters ambient light to provide the brightest image possible for a given projector. They come in 60, 70, 80 and a 100" sizes. While it wouldn't be my first choice for this application, I had it, so I decided to use it. Mine is 60". The rest of the system consists of the once broken Panasonic projector I tore down to repair the broken cabinet (repaired flawlessly by -B-). It is the PT-AE1000 purchased off of eBay a little over a year ago. I purchased a cheap set of marked down Jamos from 6thAve.com and a Sherwood Netboxx from Amazon. All furniture is from Ikea. I have a PS3 coming any day and currently have the Xbox and Wii. I'm posting all the pics I took during this install, some are redundant but pics are fun...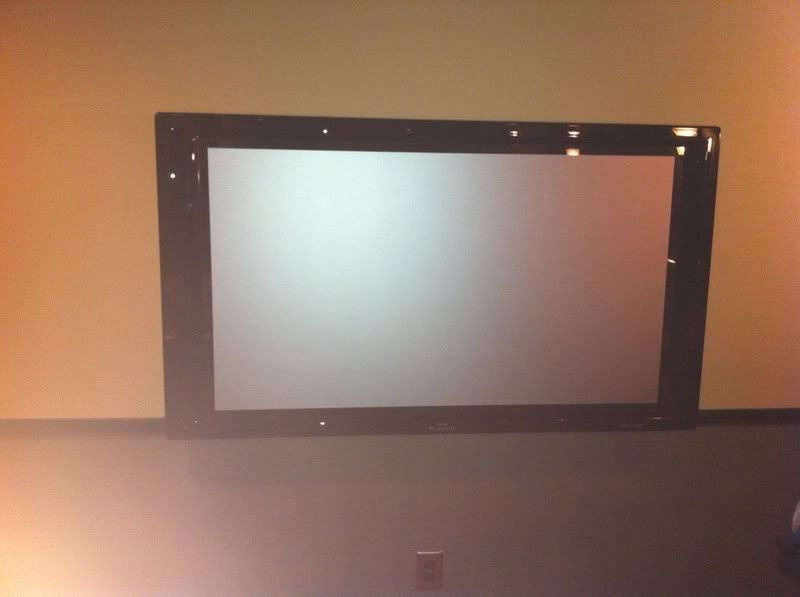 They make flat panel mounts for the kinect sensor, it came in handy for a "clean" install after mounting, I turned the Wii sensor mount upside down and mounted to the bottom of the kinect mount with double-sided tape. Up close you'd think the screen and sensors came as an all-in-one assembly...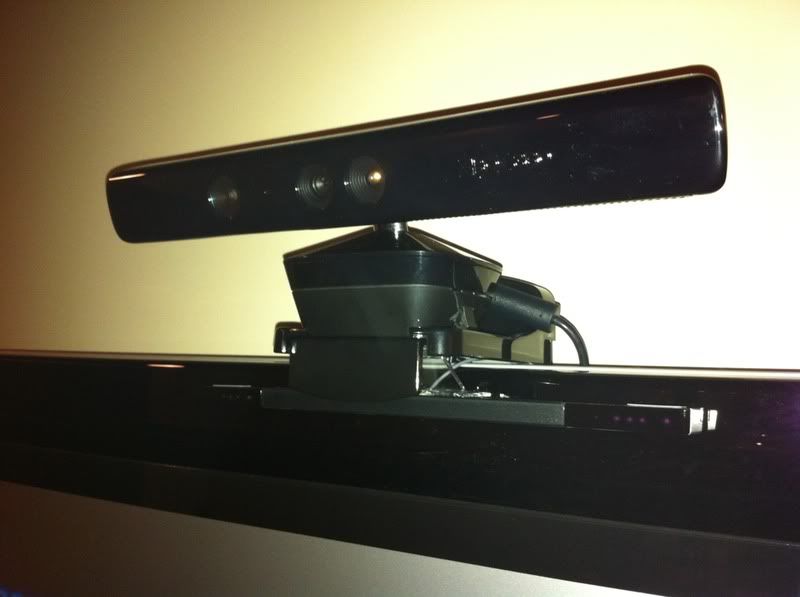 Reassembled panny projector that was torn apart in my "anatomy of an LCD projector" thread...
It had a large diagonal crack in the circled area that B did an incredible job repairing...
I mounted the projector to a 1x6 that is screwed into the corners of an hvac duct. It is plenty solid to support this 16 lb projector.