Well SH gave me a shout last week and told me about this. We were planning on meeting but he got tied up. So I hit it alone... and I'm really glad I did.
For those who have never been to one of these (this was my first), it took 6 floors of the Newport Hilton, PLUS all of their conference rooms! This thing is huge! There are hundreds of people walking around, all wanting to talk, and the rooms are right next to each other. Some venders bought a single room others had joining, and some had entire conference rooms to themselves.
It was strange. Such high end gear, literally millions of dollars worth there, and some of these vendors just decided to put there gear/speakers in an empty hotel room for you to listen to. TERRIBLE listening conditions in most rooms.
Now, I can't tell you "what speaker was better than another", sorry, all I can report is What "audition" sounded best to me when I was in certain rooms. Some really stuck out and others faded, but like I said, it's terrible listening conditions. To top it off, so many people brought their own audition CD's and the consistency in quality of recordings that I was forced to swallow was also terrible.
(Sorry, only had my iPhone for pics.....)
Some "Auditions" I had that were outstanding were....
(in no particular order)
Magico, V2, V3.....
Both were in a couple different rooms, and really impressed. An Erick Clapton audition with the V3 was my favorite of the day. WOW! I don't have pics of it as the room was very dark and the iPhone just couldn't get it. These are the V2
Acoustic Zen, Crescendos...
Excellent low end quickness with very good separation...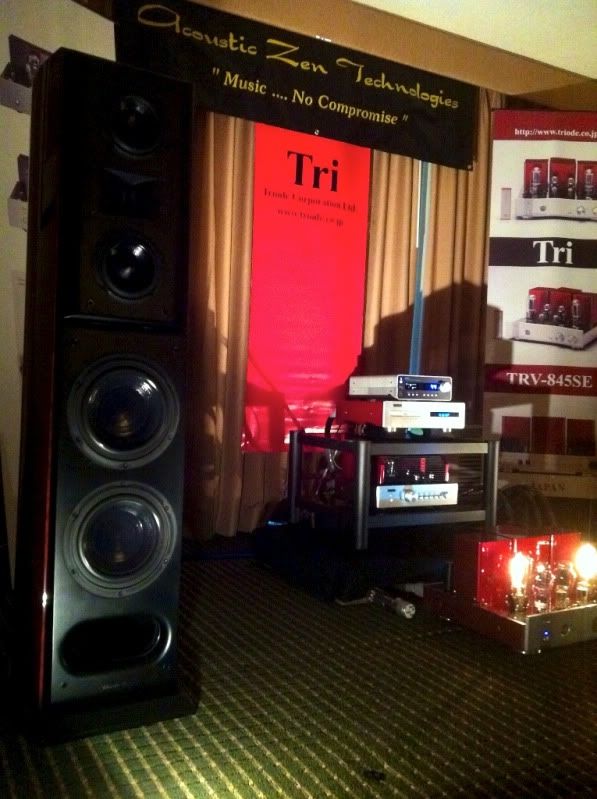 Nola... Contender
Huge low end, impressive all around. At $3,500 it blew away AUDITIONS from 20k speakers...easy.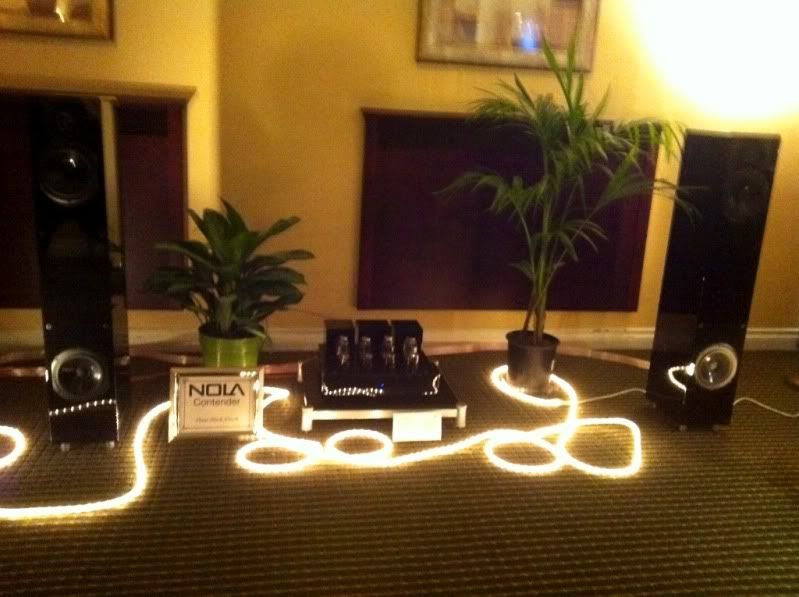 Wilson Audio...
Soundstage was fantastic and clean. As you can see, one of the better treated rooms.
Legacy Audio, Focus SE
Right next door was it's big brother Whisper XD at twice the price, however, this Focus SE had a more significant "presence". It' felt more intimate and detailed. I think something was off in the Whisper XD room..... but that happened to many rooms.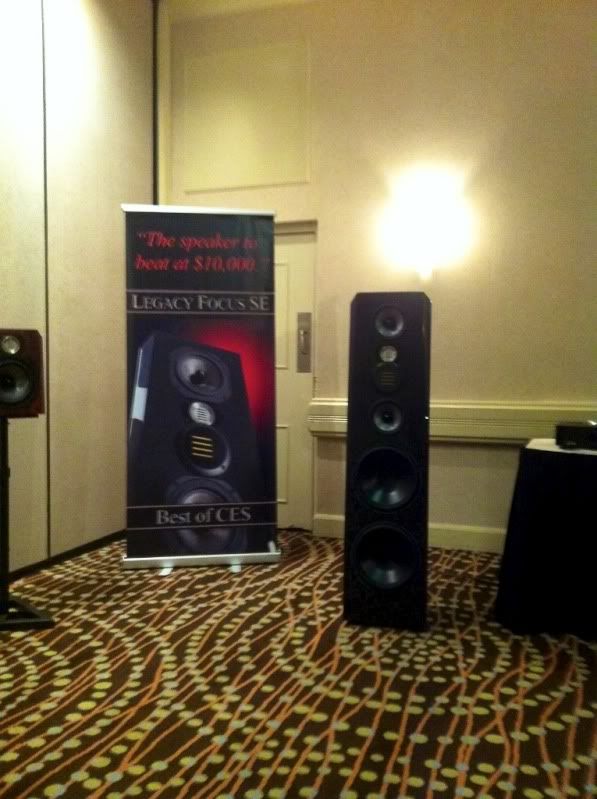 MBL.. I have no idea what these are.....
These were a great "audition" from top to bottom....UBER EXPENSIVE!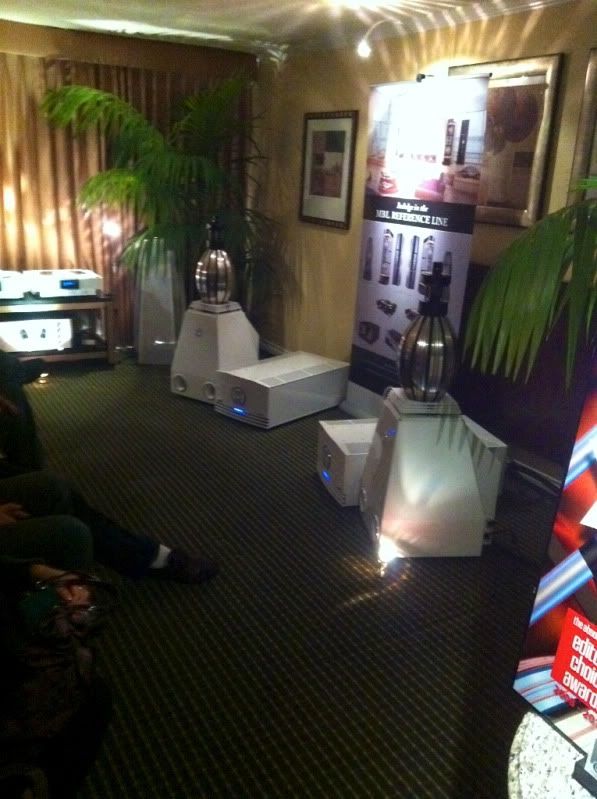 Audience, The One.
I think I was most taken with this speaker than any other audition today. It's a single 3 inch driver, and with SOME material sounded flat out AMAZING. I couldn't believe is was just the one 3 inch driver. It went LOW and strong... I couldn't figure it out, no one could. I had to check and make sure the sub was off as they said it was. The voicing was a tad thin compared to there $5,000 speaker that is only three times the size but still...DAMN! Later a couple different songs showed it's weaknesses. Still... for $995, I was very impressed.