Well-Known Member
Staff member
Moderator
Famous
Well since I spend so much time in the theater, I find myself listening to a lot more music than ever before. Primarily my itunes library via appletv, but my processor also streams Pandora and other music streams. Listening doesn't require the projector to be on and wasting hours on the bulb, and I found myself turning the projector on too often to navigate appletv and the Onkyo setup menu etc, etc...With this small Vizio (16") I was able to add an auxiliary display to allow viewing of these screens w/o firing up the projector...
I didn't want this display out in the open or on a bare wall so I went small in order to fit it over the Middle Atlantic rack. Of course the smallish size saved me some $ too. The display was $138 from Amazon, of course with free shipping...
First I had to fashion a custom mount. I settled on a 35deg viewing angle to allow easy viewing from the seat or standing in front of the rack. The mount is made out of 1x2 pine and is screwed and glued together.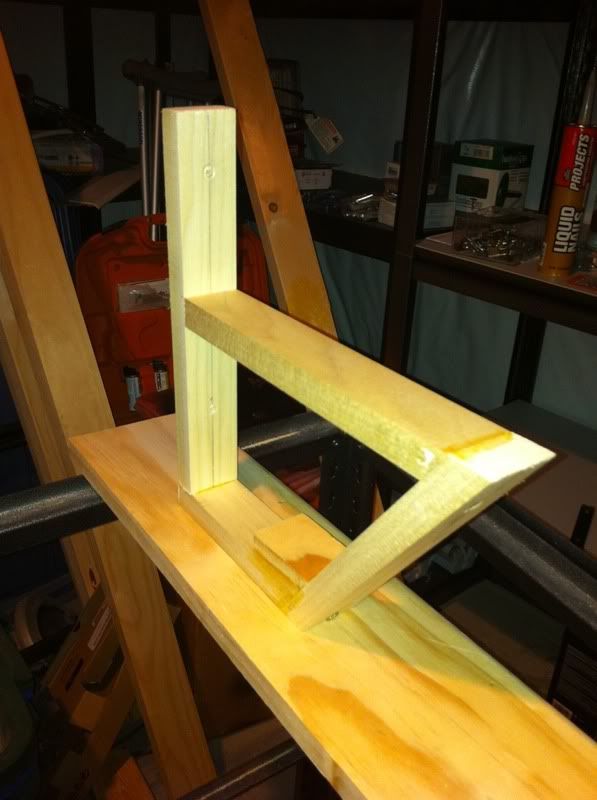 Test fitting mount into location...
A little black spray paint, don't worry it got a couple coats.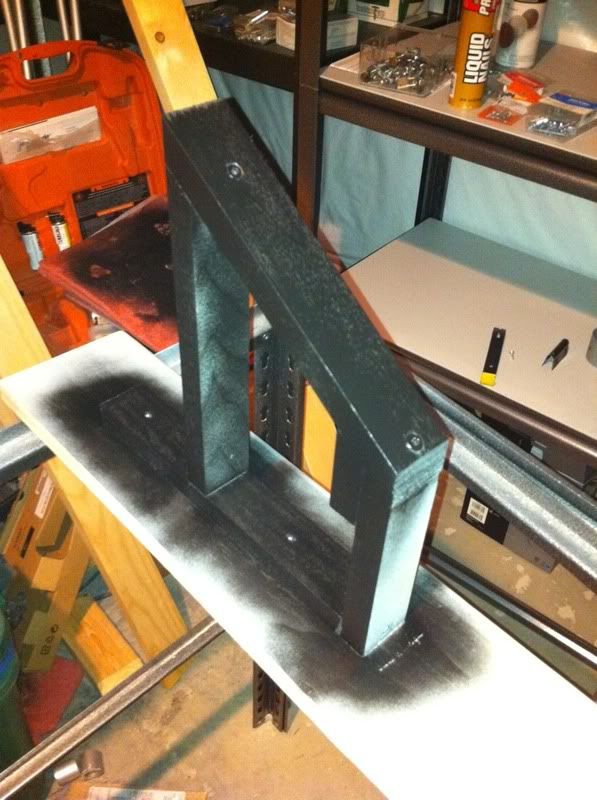 Drilled a hole in the top of the rack to pull the HDMI and power cables thru and added a grommet...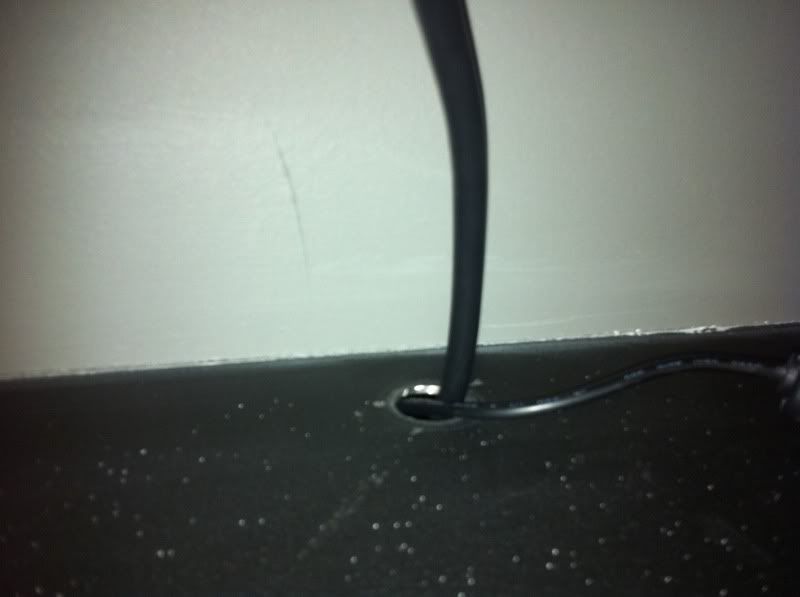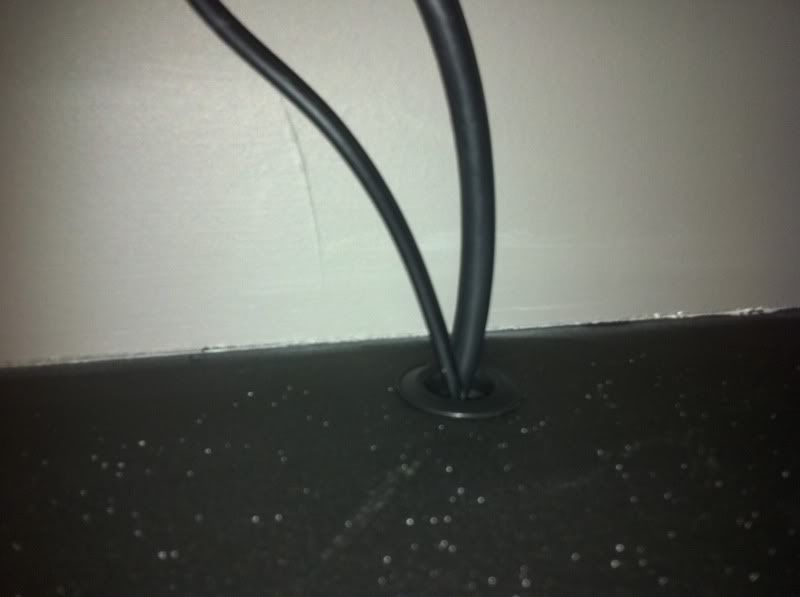 Mount screwed into place...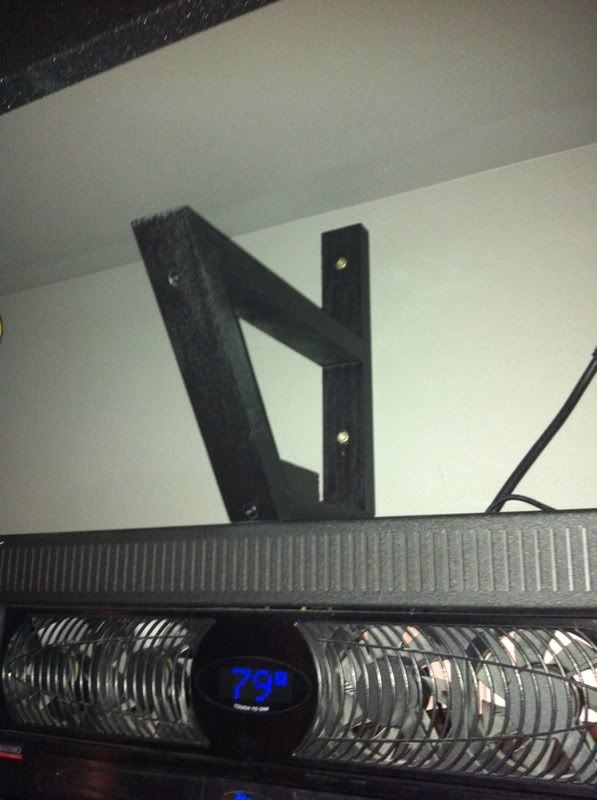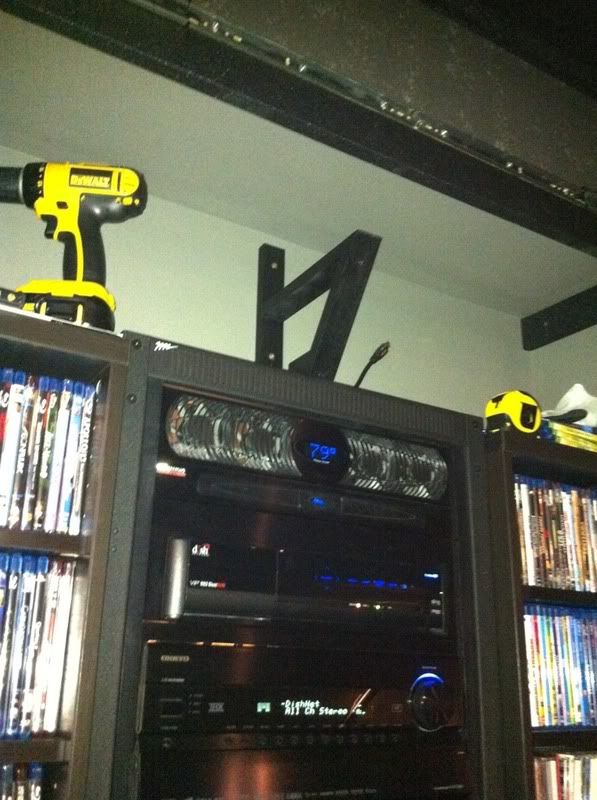 Television in place and working flawlessly...