Pictures are terrible but it is the best I can do until after christmas. The good pics I took died with the corrupt memory card. No center in this setup yet, as I seem to be the only one in my family who really cares about sound so as long as I sit in the sweet spot who cares right? A cabinet for the source components has already been appropriated and the sub moved to the back left corner due to christmas tree issues. Hence after christmas I will post better pictures.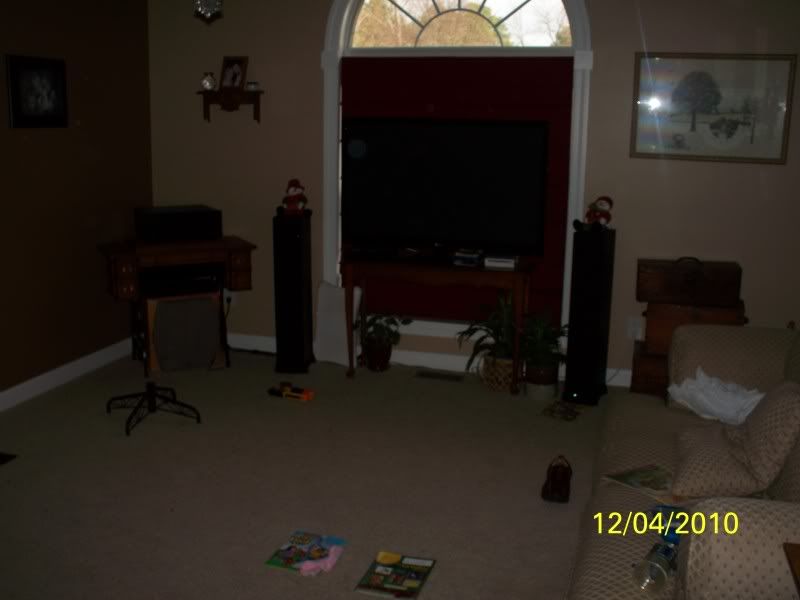 Paradigm Minot 7's, 50" 1080p LG Plasma, Infinity IL120s, LG Bluray, Wii, Onkyo 702, and Lynksys DMA-2200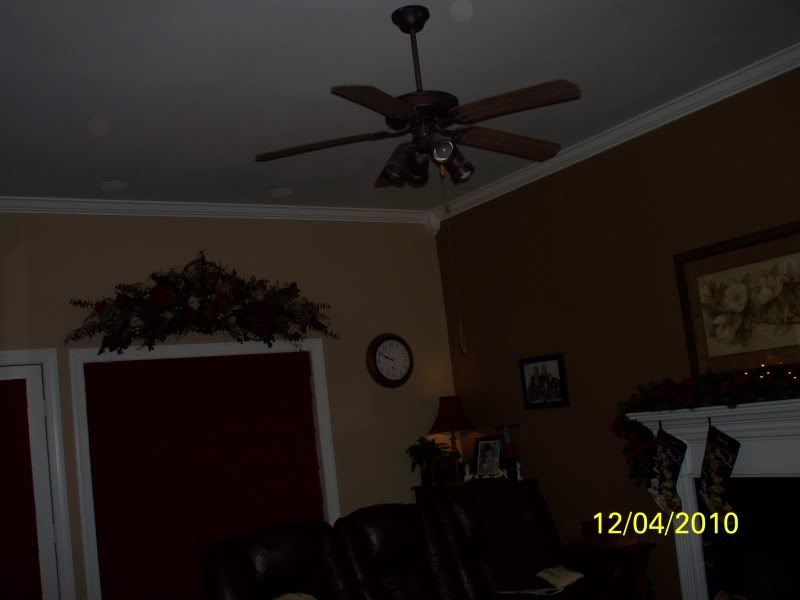 Pic of incieling surrounds from front right of room. Also, area of future projector/cieling fan combo (yes it will happen).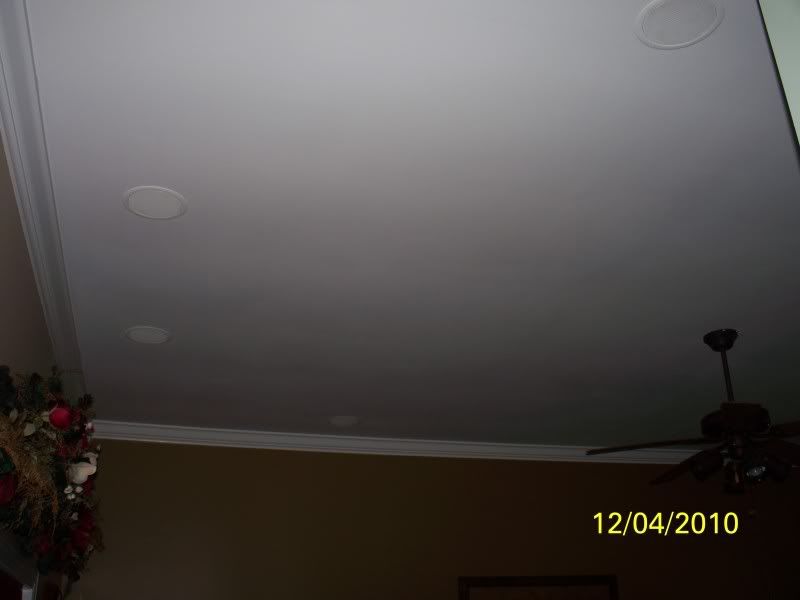 Pic of incieling surrounds (Paradigm AMS-100's from kitchen)
Planned changes. New tv stand (maybe. Depends on what we come up with for audio rack.
New sub, some day. But right now sound travel through our house so much an SVS or HSU would just cause issues. If or when we ever move or add on to the house, things will definitely change.