Well not sure this goes here or now but its DIY. Well ive been going through my photo prints and scanning them to digital and found some pics of a laminated takedown recurve bow i made. At the time i couldn't afford a 1000 dollar custom recurve so i made one. Every since i was lil boy and dad bought me my first fiberglass Ben Pearson recurve bow Ive been an archer. And i love to hunt and especially bow hunt with traditional gear. This is a bit out order as ive yet to find pictures of the limb press , glue up and cureing box oven I made. Thought id post anyway. Ive since bought a custom recurve but still have that bow and it works fine and shoots great.
Limbs and risor after been clead up of fiber glass resin and glue.
Limbs attached and rough shape of risor and limbs have been cut out.
Centerline of bow penciled in and hand made flemish twist string has been made.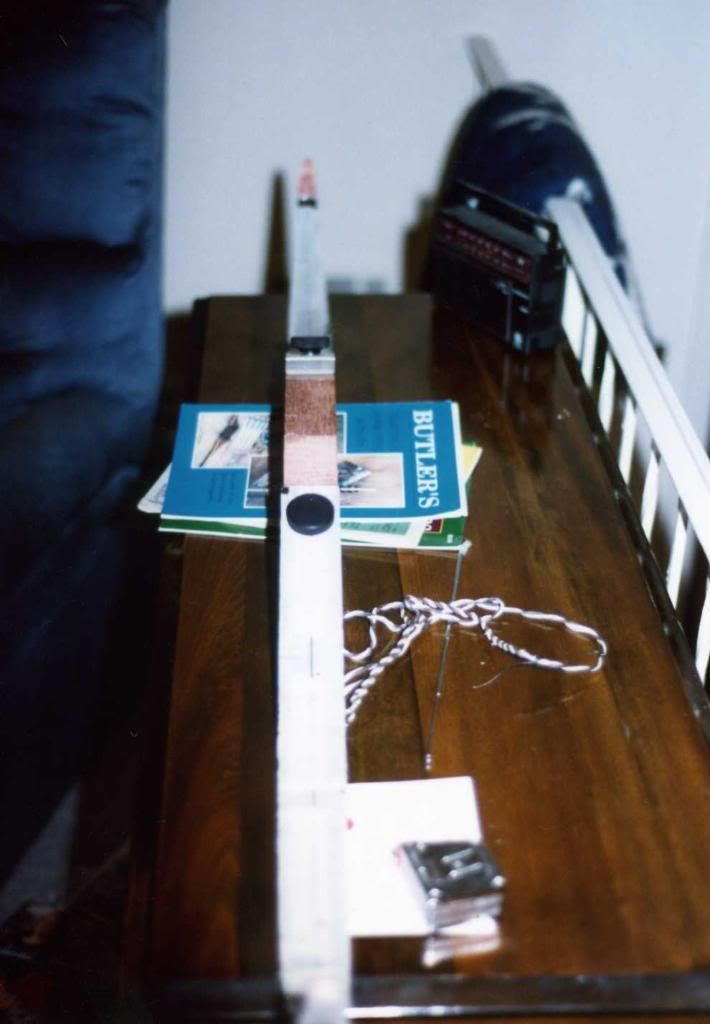 Limb warp that will be trued and smoothed with rattail file along edges till there uniform and even.
Gluing the tips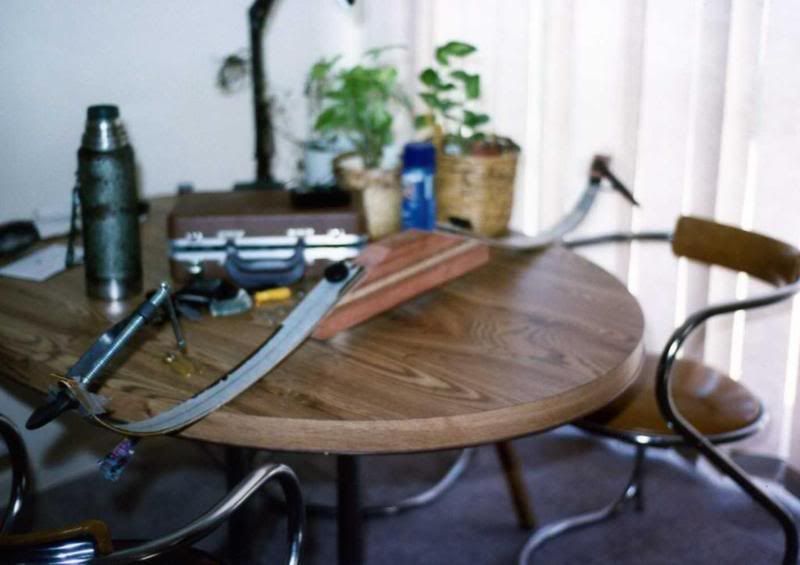 Tillering the bow checking to see if limbs pull evenly and are uniform and don't pull to side or twist.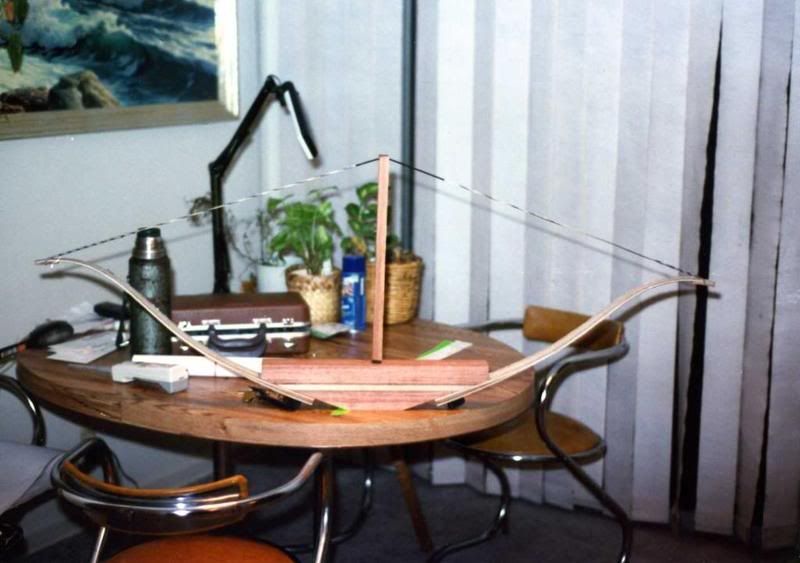 More to come as i find them if not ill take some pics of the finale product.